Roland Strassburger, Chairman of the Management Board/CEO of SCHÜTZ GmbH & Co. KGaA, has been elected President of the German industry association IK Industrievereinigung Kunststoffverpackungen e. V. (German Association for Plastics Packaging and Films). Strassburger has campaigned actively in the association for the interests of the plastics packaging industry for many years. For example, as member of the association's managing committee, he has represented IBC special technical group since 2009. He became Treasurer in 2010, and in 2014 he assumed the office of Vice-President.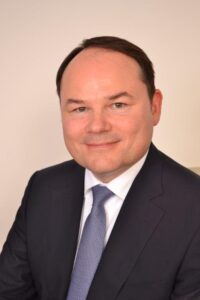 After completing his studies at the WHU School of Management in Koblenz, Roland Strassburger worked for Klöckner & Co. AG in Duisburg for 12 years, in his final role as Board Member for Marketing and Sales. He has been a Member of the Management Board at the Schütz Group since 2003, assuming the position of CEO in 2007.
As President of the association, Roland Strassburger intends to strengthen the positive image of plastics packaging in the media and among politicians, and above all focus on the important contribution it makes to climate protection and the conservation of resources. "While the often emotional debate about plastics packaging is frequently reduced to the – undeniably important – topic of marine waste, we wish to give more space to the actual function of plastics packaging," says Strassburger, explaining the challenges of his work for the association.
The topics of sustainability and recycling are important subject areas for the plastics packaging industry, not least in the light of the EU's plastics strategy and German packaging legislation. At the same time, Strassburger will also focus on the competitiveness of the industry, which is characterised by many medium-sized businesses.
In his new function, Roland Strassburger will be succeeding Roland Roth, who has held the office for eight years. The new President recognised the outstanding achievements of his predecessor at the general meeting of the association in Aachen.