Ahead of the European Parliament's vote on the EU Packaging Regulation (PPR), leading packaging experts in Germany are criticising the proposed mandatory EU recycled content quotas for plastic packaging for food and warning of the negative consequences. As a solution, packaging manufacturers and recyclers are proposing a credit model for mechanical recycling.
"The planned EU recycled content quotas will lead to an ecological and economic disaster," said Kurt Schüler, Managing Director of GVM Gesellschaft für Verpackungsmarktforschung, at the BKV Symposium in Berlin on 8 November. Since it is already foreseeable that there will not be enough authorised plastic recyclates for contact-sensitive packaging, e.g. for food, the regulations would have the effect of a ban. There would also be a switch to other packaging materials: "The proposal to exclude composite packaging with less than 5% plastic content from the quotas massively encourages the trend towards laminated paper composites, which are difficult to recycle," says Schüler.
While the volume of paper, plastic, glass and metal packaging in Germany has decreased after 2021, the volume of such paper composites will continue to increase – with negative consequences for the environment. Schüler referred to a recent study by GVM and ifeu, which found that a 10% reduction of plastic packaging by 2030 – provided it is replaced by other materials – would increase the amount of household packaging by around 10 to 20% and greenhouse gas emissions by 10 to 14%.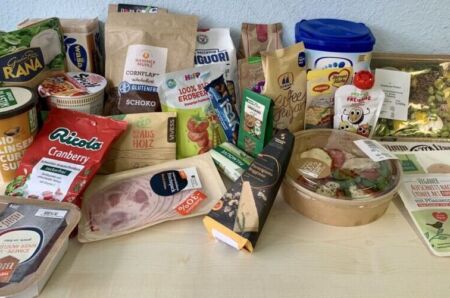 Solution through credit model also for mechanical recycling
In the subsequent panel discussion, Dr Joachim Christiani, Managing Director of Institut cyclos-HTP GmbH and Ingenieurgesellschaft HTP, supported this criticism: "I can agree with everything Kurt Schüler said". He added: "It is a misconception that the recyclability of plastic packaging and the use of recyclate in plastic packaging are two sides of the same coin. From a scientific point of view, it is evident that mandatory quotas for the use of recyclates in original applications are largely at odds with the ecological goals of a circular economy – quite apart from the massive economic damage that is also foreseeable".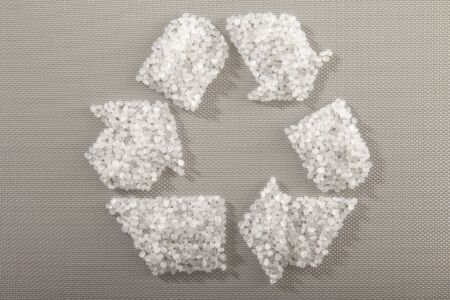 In order to mitigate the negative consequences of the lack of recyclates for supply chains, particularly in the area of PE and PP recyclates, plastic packaging producers and plastic recyclers are calling for a credit system. The idea is simple: producers who use more recycled plastic in their products than required by the quotas will receive credits that they can sell to other producers who are not yet able to meet the quota. A similar system is being discussed for chemical recycling. To prevent greenwashing, only the actual recycled content should be allowed to be advertised
More information: www.certificates-for-recyclates.com
(Beitragsbild AdobeStock 94576008, 174831403)